Welcome to our lock product customization service! Our company offers a comprehensive lock customization service where we provide lock product models that are tailored to your specific requirements. As a customer, you only need to provide us with your lock samples or drawings, and we will design and product quotations according to your needs so that you receive the perfect product you are looking for.
We offer various lock types, including padlock types, key lock box, computer lock, password padlock, stainless steel lock, brass lock, etc. All our locks are of exceptional quality, and we have received significant accolades from our customers for our products. Our team of experts will listen to your lock requirements, use the specifications you provide, and other critical factors to ensure that we deliver a personalized product.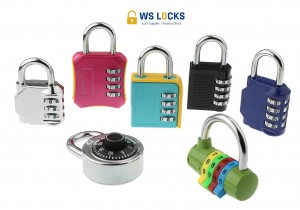 Our company has its own mold team, which allows us to offer very competitive development costs. We are always ready to work with you to ensure your maximum satisfaction with our services. And our representatives are always willing to help you out with any queries you may have. Therefore, if you want to customize your locks to match your specifications of size, material, color, and other features, we've got you covered.
Our company provides stainless steel, zinc alloy, aluminium or metal options for locks which can vary in size, finish, and color options, including gold, silver, bronze, blue, and rose gold etc. We also support to print your LOGO or slogan on lock body. Our team is here to provide as much or as little support as you need when it comes to customization. And once you're satisfied with the quotation, we will provide samples for confirmation. Then, we will proceed with the subsequent production and shipment operations to have the finished product delivered to you.
In conclusion, our company provides a great service when it comes to lock customization, and we welcome you to contact us for personalized customization of locks. With us, you get precisely what you need, and our team of experts will work with you closely to ensure that your expectations are met. Get in touch with us today and let's get started designing the perfect lock for your needs. Email us lock@wslocks.com, call us +86 15158081241, visit us www.wslocks.com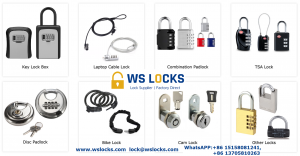 ---
Post time: May-25-2023
---
Post time: 2023-09-25 16:08:35
---