Hardware Round Anchor Plate with Adhesive Security Plate for Laptop cable lock WS
Product Detail
Product Tags
Model No.
Description
Overall Size
Slot Hole Size
Material
mm
mm
WS-LCL11
Anti-theft Anchor Plate for laptop
35 x 35 x 6.8
3 x 7
Zinc alloy
● Item Type: Hardware Anti-theft Anchor Plate
● Unit Weight: 0.026 KG (0.058 lbs).
● Color: Silver and Black are available.
● Material: Metal.
● Description: Anti-theft Anchor Plate for laptop, phone, equipment.
● Packaging including: 1xAnchor Plate, 1x3M Adhesive, 1x Alcohol pad.
● Application: There is a anchor plate with strong adhesive. Use Alcohol pad to clear the surface of devices and stick the 3M Adhesive, then bound the plate to the 3M Adhesive, then insert the locking head into the plate with keys and loop the cable around a fixed object. Just simply insert the laptop cable lock head into the slot, and loop the cable around a fixed object.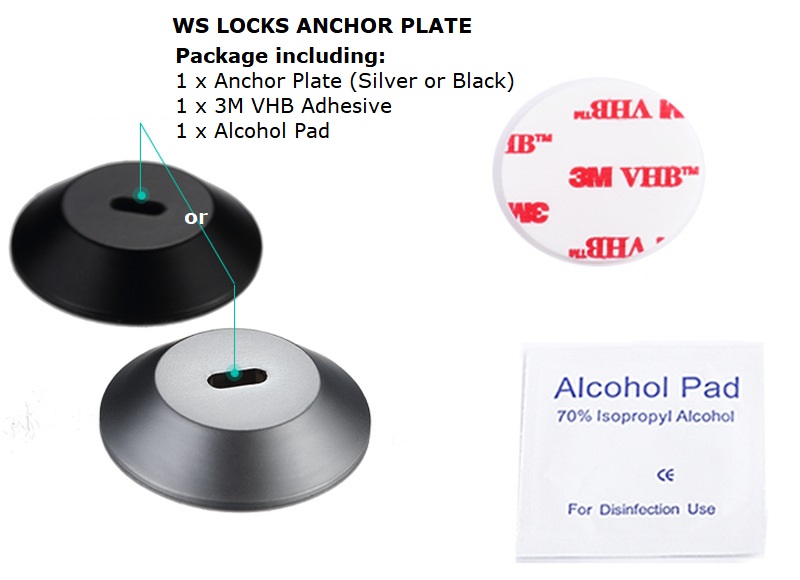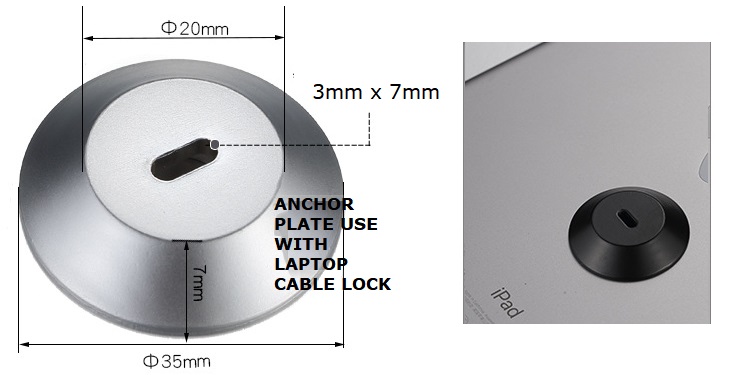 How to Use Anchor Plate: Adhesive plate locking mount with a built-in security slot to secure devices in any environment,Works with all tablets, with for smart phones, laptops, macbooks,iPad, notebooks. Please see following to show how to use Adhesive plate: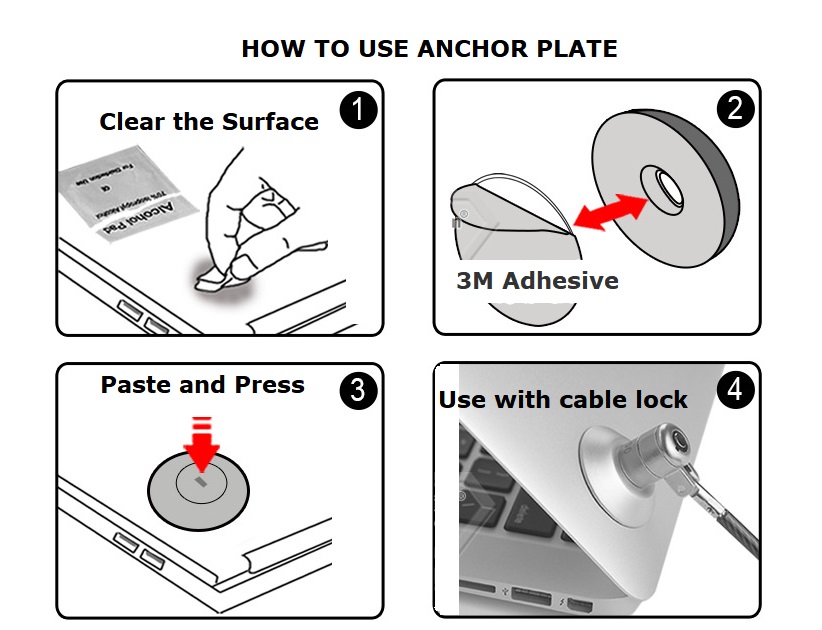 ●Colors Available: Silver, Black...
●Sample: Sample is free, but excluding delivery fee.
●Guarantee quality: Always a pre-production sample before mass production.
Always final Inspection before shipment.
Be sure to press the Adhesive Anchor Plate for around two to five minutes to make sure it fix completely. The Anchor Plate shall use with other laptop cable lock, if you have any questions, welcome to contact us!
---
Previous:
Hardware Oblate Strip POM Anchor Plate with Adhesive Security Plate for Laptop cable lock WS-LCL12
---
---
Previous:
Hardware Oblate Strip POM Anchor Plate with Adhesive Security Plate for Laptop cable lock WS